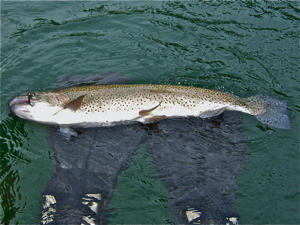 Tim likes to experience new adventures.  Among his favorite things to do are: Fishing, especially flyfishing, traveling, fishing while traveling, mountain biking, road cycling, tai chi, working out, golfing, or any combination of the aforementioned recreation.  Tim is usually up for trying anything new at least once.  Don't be afraid to expose Tim to new adventures.  He will generally respond with positive feedback.  He is new to Southern Oregon, so this is a good time to introduce him to a new area or sport
 While fishing, Tim has almost always practiced catch and release as a form of stream and lake conservation.  He believes in leaving the resources for generations to come.  That being said, he will keep a fish that is plentiful only if he or someone he knows are going to use the fish as an immediate food source.
 Whether hiking, mountain biking or off-roading, Tim will likely combine some of his favorite types of recreation, such as mountain biking and fishing.  If you are willing to share your favorite spot with Tim, he is very capable of keeping a secret.  Just know that he is likely to post the adventure on his site and/or blog as he likes to share his best adventures, unless you tell him not to.